Lori Kulju, The Yooper Goddess, is a life-long Yooper and regional celebrity chef who appears on the WLUC TV6 Morning Show with her bi-monthly cooking segment. Lori is an avid outdoors woman and diy-er. She raises honey bees, taps trees and makes syrup, hunts and fishes. She loves golfing and four wheeling and most of all, cooking. She has co-authored two books along with her business partner, Vikki Kulju, also a born Yooper and entrepreneur.
The Venison Vixen is a 15-page pocket book containing her family venison recipes and Superior Plates And Places is a 120-page journey through the Upper Peninsula with her favorite recipes inspired by her various adventures. The books can be purchased online at www.yoopergoddess.com along with their many one-of-a-kind Yooper-inspired creations and designs, including jewelry, shirts, bags and novelties.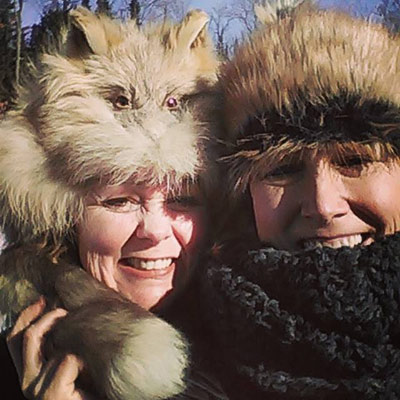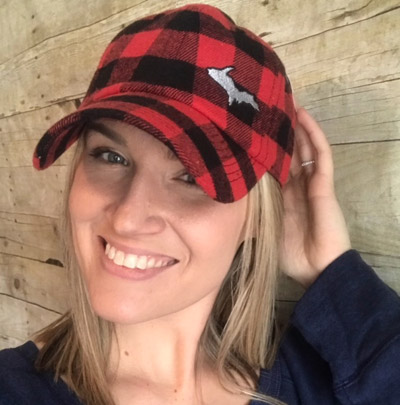 Buffalo Plaid Hat
The Buffalo Plaid hat comes in Red Plaid, Royal Plaid, Pink Plaid and White Plaid. The logo of the U.P. is embroidered with a black outline. Will consider special orders for logo color.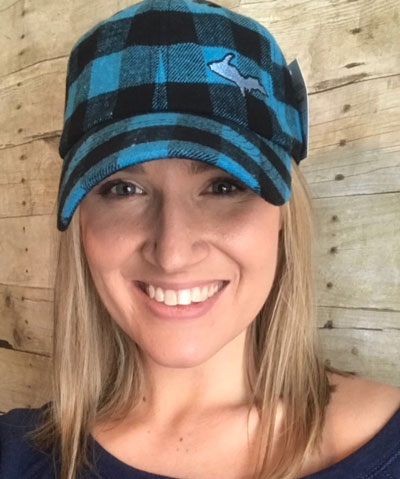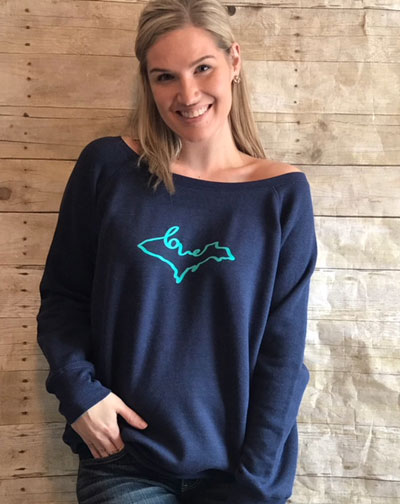 Love Shirt
Feminine, cozy and versatile, this sweatshirt is designed with an exceptionally plush fabrication, in a classic pullover fit with a wide neck that can be worn pulled off the shoulder and long sleeves.