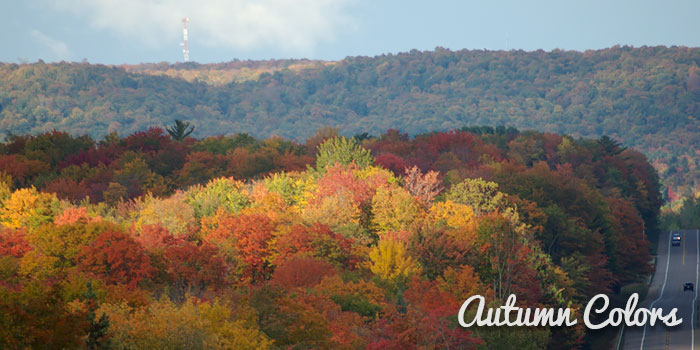 Looking east on M94 towards Munising
Munising / Grand Marais Autumn Events
September 2019
Aug. 31st & 1st, Friday & Saturday
Kewadin Classic Car Show & Run
Manistique
View event on Facebook
---
1st, Sunday
Grand Marais Triathlon
Grand Marais
grandmaraismichigan.com
---
3rd, Tuesday
Concert in the Park – Derrell Syria Project
Bayshore Park, Munising
6:30-8:30pm * Final concert for the season *
---
7th, Saturday
Rock-On Festival
Grand Marais
Learn more on Facebook
---
12th, Thursday
Meet Our Michigan Wines & Ciders
Brownstone Inn, E4635 M-28, West of Au Train
6-8pm; Meet Amanda, Great Lakes Wines & Spirits. Taste our Michigan whites and prime cider. $10.00 ticket = 5 tastes of your choice. Glass and bottles sales available.
---
20th & 21st, Friday & Saturday
Munising Bay Car Show – Annual Car Cruise and Show
Munising & Grand Marais
Friday Night Cruise – Munising to Grand Marais. Leaves at 3pm; Saturday Car Show in Downtown Munising from 10am-4pm
» View & Print Flyer for Details
---
October 2019
5th, Saturday
Annual Christmas in October Dinner
Moose Lodge, Munising
Turkey & ham with all the trimmings; Two seating times: 4-6pm & 6-8pm; $15; Everyone Welcome!
---
12th & 13th, Saturday & Sunday
The UP200 Dryland Dash and Fun Run
Negaunee Township Hall & Park, Negaunee
Variety of dryland sled dog races, fun run, equipment demonstrations and information.
»View flyer
---
13th, Sunday
All You Can Eat Pancake Breakfast – Rotary Club of Munising
Munising High School
8am-1pm; Adults: $10, Under 12: $5, 2 & Under: Free!
---
26th, Saturday
Community Harvest Dinner
Grand Marais Community Center
The Grand Marais Women's Club invites you to a Community Harvest Dinner! Everyone is welcome. Starts at 5:30pm.
---
November 2019
29th, Friday
Starry, Starry Night
Grand Marais
Shop local merchants in Grand Marais from 4-9pm for special sales, refreshments, and lots of holiday gift ideas.