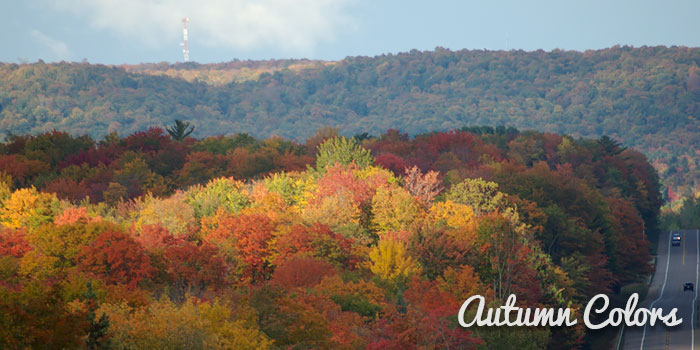 Looking east on M94 towards Munising
Munising / Grand Marais Autumn Events
September 2018
Aug. 31st – 1st, Friday & Saturday
Kewadin Classic Car Show & Run
Manistique
» Learn More
1st, Saturday
Family Beach Days at PRNL: Birds of Superior
Sand Point Beach, Munising
Beach for family fun with stories, activities, and crafting. Join a ranger at the beach from 1-3 pm for the drop in programs. All ages welcome.
---
2nd, Sunday
Grand Marais Triathlon
Grand Marais
1:30pm; More details to follow.
---
3rd, Monday
Labor Day Holiday
All Communities
---
4th, Tuesday
Concert in the Park Series: Jim & Ray
Bayshore Park, Munising
6pm – 8pm, Free! Bring a chair. (Rain date: Thurs. of the same week)
---
11th, Tuesday
Concert in the Park Series: The Maynard Brothers
Bayshore Park, Munising
6pm – 8pm, Free! Bring a chair. (Rain date: Thurs. of the same week)
---
14th, Friday
Munising Bay Cruisers Scenic Car Show
Munising – Grand Marais
munisingbaycruisers.com
Classic Car Show & Welcome Block Party
Grand Marais
Music & Fireworks
---
15th, Saturday
Munising Bay Cruisers Classic Car Show
Bayshore Park, Munising
9am-3pm
munisingbaycruisers.com
---
October 2018
6th, Saturday
Annual Christmas in October Dinner
Moose Family Center, Munising
4-6pm and 6:30-8pm; Turkey, ham, mashed potatoes, stuffing, corn and more! Just $15; Tickets on sale now at the Moose Family Center and Cathy's Flowers
27th, Saturday
Craft & Vendor Show
Trenary Community Building, Trenary
30+ vendors, lunch table, baked goods, arts & crafts, home products. Sponsored by First Lutheran Church
---
November 2018
15th, Thursday
Firearm Deer Season Opener
Michigan
---
22nd, Thursday
Thanksgiving Day
---
23rd, Friday
Annual "Starry, Starry Night"
Grand Marais
4-9pm; Shop local in Grand Marais!
»View Flyer & Map
---
29th, Thursday
Annual "Rekindle the Spirit"
Downtown Munising
5:30-7:30pm; Kick-off the holiday season in downtown Munising! Santa parade, tree lighting, horse drawn carriage rides, music & more!
»View Flyer
---
30th-2nd, Friday-Sunday
11th Annual Open Wings Gallery Holiday Open House
318 W. Munising, Ave., Munising
Discounts, Giveaways and Yummy Refreshments
»View Flyer