Munising area waterfalls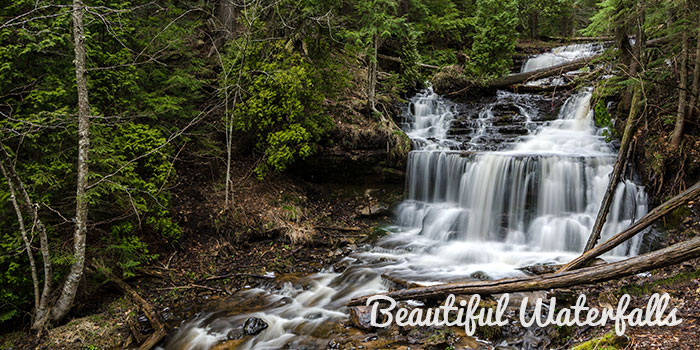 The waterfalls of Munising and the Grand Marais area are quite impressive to say the least. From roadside waterfalls to more adventurous day hikes, there's something for everyone! The waterfalls below are the more popular ones as there many others that are unnamed, more difficult to find. During the winter months, some of the waterfalls will change into huge ice towers as the flowing water will freeze on its self. No matter which season you view them, just make sure to carry the necessary gear and be prepared for the conditions.
Waterfalls | Lighthouses | Nature & Parks Map
Instructions: Click any map marker to see waterfall name and photo.