Nature & parks in Munising and Grand Marais
Here's a small sampling of a variety of travel destinations and public land open for exploring in the Munising and Grand Marais areas.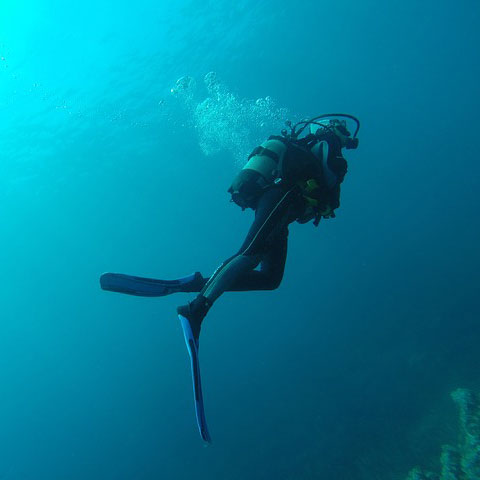 Alger Underwater preserve

The Alger Underwater Preserve is located on the south shore of Lake Superior near the city of Munising in the Upper Peninsula of Michigan. This area of Lake Superior's shoreline includes the Pictured Rocks National Lakeshore, Grand Island and the sheltered waters of Munising Bay. The Alger Underwater Preserve offers several unusual diving attractions including "sea caves", intact shipwrecks, and underwater interpretive trails.
Grand Island National Recreation Area
Grand Island is located in Lake Superior, about one-half mile from the mainland community of Munising, Michigan. The island's scenic natural beauty and interesting history make it an attractive place for biking, hiking, camping and other outdoor activities. Grand Island Ferry Service has daily departures to the island throughout the summer season.
The Hiawatha is uniquely surrounded by 3 Great Lakes (Michigan, Superior, Huron) that afford it abundantly unique habitats for wildlife, plant species, recreation opportunities, and outstanding visuals, wildlife viewing, and scenic vegetation. We know what makes us special; and we're ready to share!
Miners Castle is the most famous and visited part of the Pictured Rocks National Lakeshore. This unique rock formation is accessible by vehicle and short walk trails. The area has picnic areas, interpretive exhibits and great views of Lake Superior. Also, a favorite destination for snowmobilers in the winter!
Pictured Rocks National Lakeshore
Sandstone cliffs, beaches, sand dunes, waterfalls, lakes, forest, and shoreline beckon you to visit Pictured Rocks National Lakeshore. Hiking, camping, sightseeing, and four season outdoor opportunities abound. The Lakeshore hugs the Lake Superior shoreline for more than 40 miles.
Located within Pictured Rocks National Lakeshore, this sandy beach is a great place to end your day while the sun sets over Munising Bay. Though often too cold for swimming, Sand Point Beach is a quiet place to play in the sand and enjoy the sun. In 2007, The Weather Channel named Sand Point Beach as one of the "Top Five Summer Beaches in America."
The Seney National Wildlife Refuge was established as a refuge and breeding ground for migratory birds and other wildlife. Seney supports a variety of wildlife, including endangered and reintroduced species. Bald eagles, common loons, and trumpeter swans are regularly seen during the summer months, especially June and July, when they are raising their young.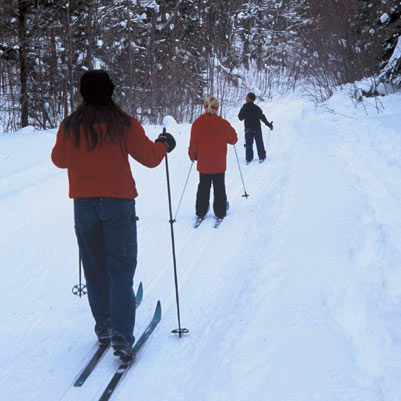 Valley Spur Ski & Bike Trails
Managed by the Noquemenon Trail Network and the Friends of Valley Spur in conjunction with the Hiawatha National Forest, Valley Spur is an Alger County favorite for cross country skiing, hiking and mountain biking. The 27 mile (45 km) cross country ski trail system is groomed 3 to 4 times per week or as the need arises from December through March for both skate and classic ski. Down hill trails are designed with run out and good sight distance, keeping safety in mind. Valley Spur sports a deep snow base which makes for a truly unique skiing and snowshoeing experience. In summer months, many of these loops are used for mountain bike and hiking trails. Trail maps are available at the lodge and are posted throughout the trail system. Day Lodge is staff on winter weekends and its phone number acts as the ski condition hotline.