Web cams & weather in Munising/Grand Marais
Munising Visitor Center, 501 M-28, Munising (Looking west)
M-28 & Old Golf Course Rd., Munising, MI
(near Munising Tourist Park Campground)
M-28 & Forest Lake Rd., Au Train, MI
M-94 @ Alger/Schoolcraft Co. Line, Shingleton, MI
M-28 @ Seney Rest Area, Seney, MI
Below you will find the current weather and forecast for the Munising area. With Lake Superior at our doorstep, the lake plays a major role in our weather throughout the year. From cool and comfortable temperatures in the summer to major lake-effect snowfall during the winter, Munising is a great place to visit anytime of the year! Check the local webcams to see live views around the area.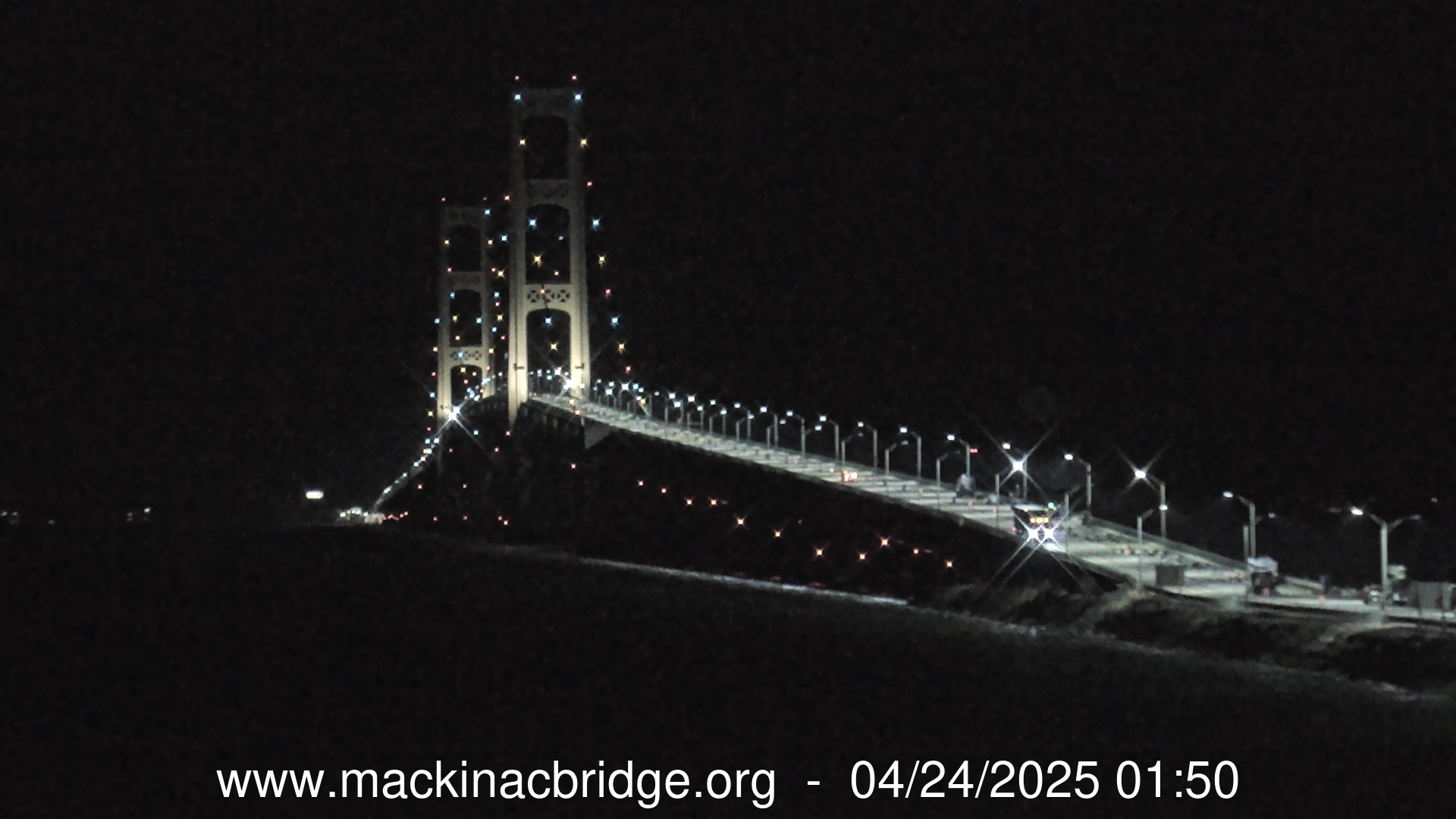 The "Mighty Mac" connects the Lower Peninsula to the Upper Peninsula of Michigan.
Looping weather radar of the U.P. of Michigan. Munising is centrally located & by Grand Island.
Looping weather radar of Michigan & the Midwest