Outdoor photographer Greg Kretovic lives for wild and rugged landscapes and capturing the way that the four seasons affects them. Living in the unique, rustic Upper Peninsula of Michigan allows Greg to photograph all of that, from its harsh winters to the colorful splendor of autumn. At his doorstep is also Lake Superior, the greatest of the Great Lakes. It is a wild and mercurial subject and Greg loves to capture its many, ever-changing moods.
One of Greg's favorite things about the Upper Peninsula is the variety of extreme weather conditions which allows him to capture the awesome beauty of snow and ice, sunsets and starry skies, no matter the weather or season. If the conditions are harsh, you can bet Greg will be out in them to photograph the results. From majestic waterfalls and sunsets to the mysterious Northern Lights, his photo collection covers many different aspects of the region.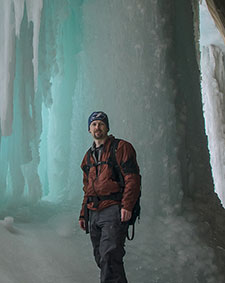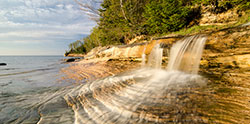 Elliot Falls
Golden light on Elliot Falls at Miners Beach. Pictured Rocks National Lakeshore.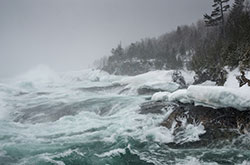 April Blizzard
A powerful spring storm churning the icy blue Lake Superior water.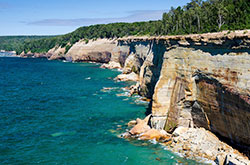 Pictured Rocks Cliffs
The impressive, towering cliffs of Pictured Rocks meet the aqua-blue water of Lake Superior.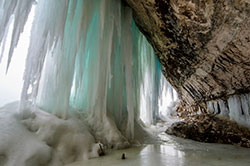 Grand Island Ice Caves
The beautiful Grand Island ice curtains form along the shoreline of Grand Island.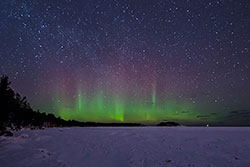 Northern Lights over Superior
The colorful Northern Lights over a frozen Lake Superior landscape.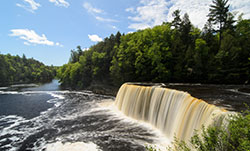 Tahquamenon Falls
The beautiful and iconic Tahquamenon Falls flowing smoothly on a summer day. Paradise, MI