The world is changing and along with it, the Upper Peninsula of Michigan. Tim's photographs attempt to capture those wild-looking landscapes that still exist in the UP. None are untouched, but the beauty they hold are still jewels to be cherished. We all need the sights, sounds, smells and solitude of nature to keep us sane in these crazy times. From season to season, exploration and discovery of remote areas in Michigan's Upper Peninsula are what keeps him going.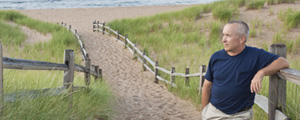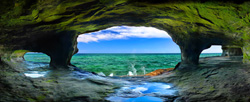 North Windows
This cave is one of many along the shores of Lake Superior and Pictured Rocks National Lakeshore. Moss covered ceilings, hidden beaches with polished "jellybean" pebbles and tropical looking water catapults your imagination into a foreign world of color and mystery.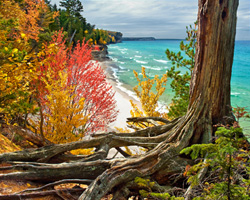 CMYK
The name implies the 4 color printing process using cyan, magenta, yellow and black. They are all present in this "painterly" depiction of the Lake Superior shoreline. "The lighting was definitely on my side".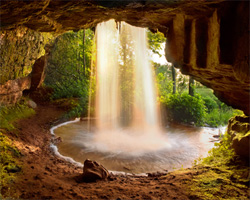 Scott Falls
An otherwise ordinary waterfall seen in a different way. This one is along the US 28 right-of-way but often missed by passers-by drawn to the irresistible view of Lake Superior across the highway.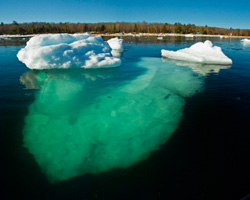 Iceberg
In April, when the shoreline ice shelf is breaking up, a high pressure system will allow a day or possibly two of placid water to capture scenes like this.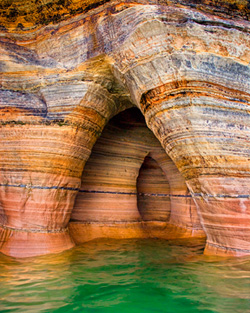 Castle Coves
From the seat of a kayak is the best way to see the Pictured Rocks National Lakeshore. Even the most mundane looking stretches of shoreline will become spectacular sculptures of rock and color when viewed up close.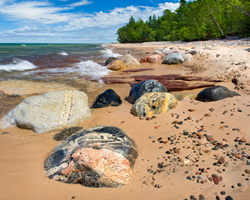 Glacial Erratics
That's what geologists call these granite boulders from Canada. They were brought to the south shore of this big lake thousands of years ago by the glaciers that carved out this huge basin. The variety of colors gets better the further east you travel along the shoreline.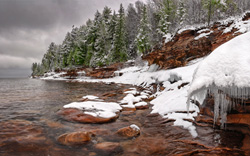 Superior
This tranquil scene was found during a snowfall in January. Typically, much more snow is on the ground by now but this late arrival of winter was especially delicate.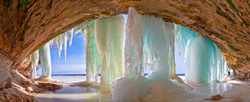 Rainbow Cave
One of the most amazing spectacles is Lake Superior in winter. Abundant snows and towering cliffs creates big icicles.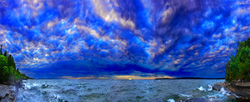 Paradise is Blue
A spectacular cloud cover is what led to this image. Eight photos stitched together in Photoshop captured 180 degrees of the sky. Falling a bit "flat and lifeless" the blue was punched up to this electrified level to create the impact I was seeking. A sun was added to provide a focal point. This is one of my "digital creations" representing a small portion of my work but certainly a fascinating element of digital photography.